Take a deep breath and picture yourself sitting by the pool relaxing without a worry or care in the world. Knowing that this is your time and there's plenty of it. Feeling connected with yourself, your heart and your joy.
Imagine…starting your day watching the sun rise or sleep in. Your choice. This is a great time to journal, meditate and set intentions.
Follow this with a peaceful morning yoga practice to connect with your breath and body through mindful movement and pranayama (breathwork).
Lots of time to sit, reflect, journal and breathe…and listen to your heart, your quiet thoughts, the jungle sounds, the ocean. Or join others in surfing lessons, hiking and other fun activities all available to you should you wish.
Tap into your inner warrior spirit and harness the energy of sovereignty through self-defense classes, circle rituals and dance.
Feel your heart open and sing with joy as you give yourself the gift of retreating into the jungle and yourself. Reconnect with your spirit, your voice and your love. Rejoice as you awaken to what is possible for you and leave with Renewed passion for life and connection with your heart and soul.
Experience what it feels like to let go…to surrender. Discover the tools you need to stay connected at home. Awaken to the beauty within you as you retreat to Costa Rica and the Rising Moon Retreat.
There is something about the jungle sounds and being near the ocean that opens your heart and gives you access to your soul. The jungle of Costa Rica is calling you home to you.
Imagine...
..having time...
...to do what YOU want to do even if that's nothing at all.
We invite you to join us in Nosara, Costa Rica at Casas Kismet. We have two upcoming dates: 
March 2 - 9, 2024
Feb. 22 - March 1, 2025  
Retreat
Away from distraction, busyness and obligations to anything other than you. As a women only retreat our combined feminine energy is more powerful and expands us all. Whether you are joining us to have some fun, experience something new, heal, find some peace and quiet or all of the above, the jungle and pacific ocean is waiting for you to enjoy.
Reconnect
With nature, your heart, your soul and each other. Reconnect with your prana (life force energy) and learn how it flows through us and where it might be getting stuck. Each day we will focus on a different chakra as we journey through them all during our week together. Enjoy connecting with your Rising Moon Sisters as we support and share with each other.
Rejoice
Rejoice in this gift time you have given yourself to sit, be and do what you feel called to do. Enjoy the ease of new friendships and feel the lightness within that comes from you loving you. Give yourself this gift of indulgence because you deserve it and join us for a week of rest, relaxation, mindfulness, meditation and movement.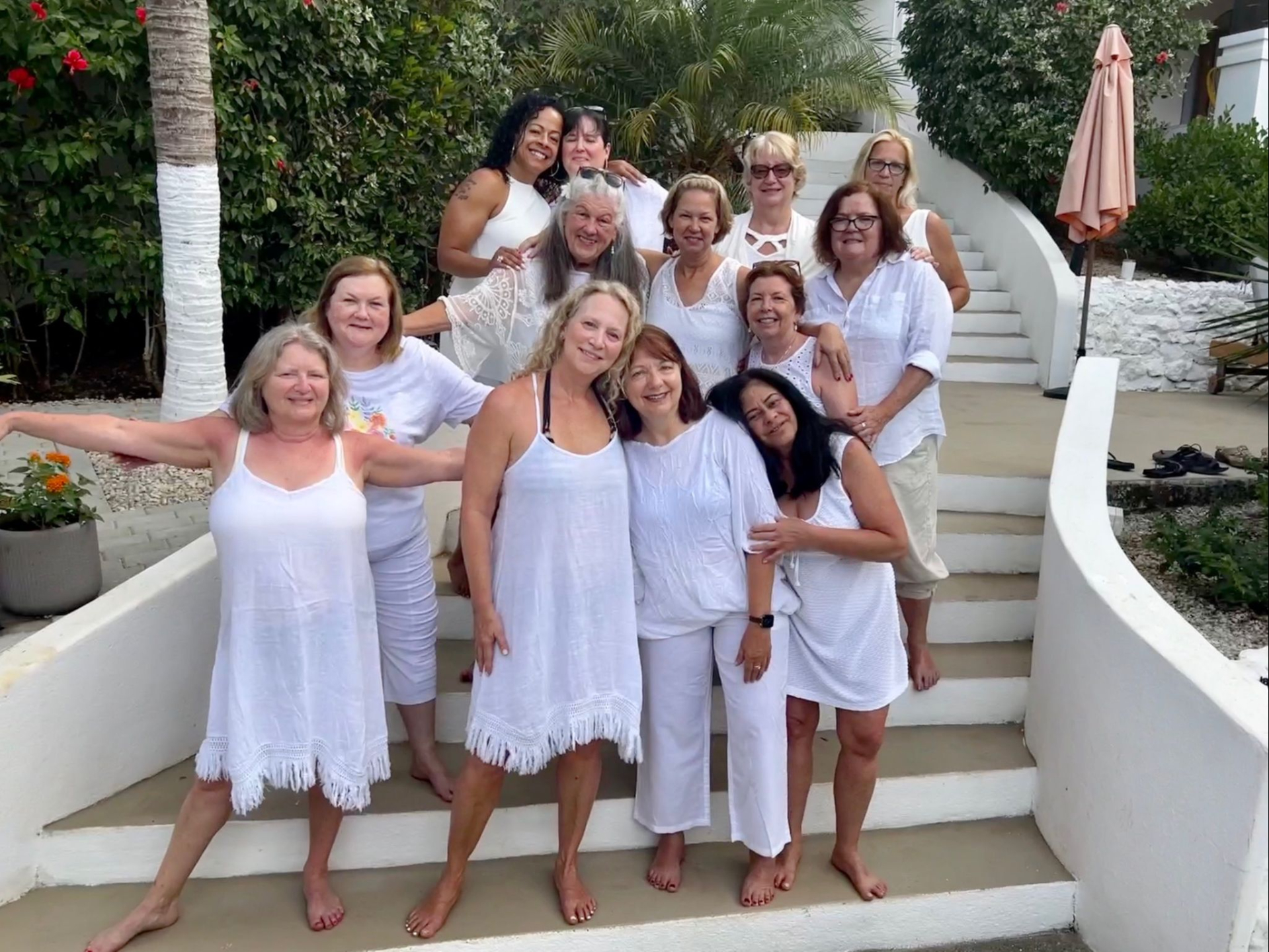 Renew
your commitment to yourself and your happiness and healing. Head home feeling lighter, excited and full of love for yourself and life. You know where to go and what to do now. Simply close your eyes and hear the ocean, feel the tropical air and connect back here knowing you have the tools to live a life that feels in tune with your inner rhythm.
Are you wondering if this retreat is right for you?
Welcome to Casas Kismet
Dates for 2024 & 2025 are up and available to book! We will gather on;
March 2-9, 2024 and
Feb. 22 - March 1, 2025
Only question now is - are you joining us?
Casas Kismet is a boutique retreat center and vacation rental property located in the Guanacaste Peninsula, home to one of the five blue zones in the world. People in blue zones are known for living longer, happier, healthier lives than the average person. On your journey to Casas Kismet we want you to revitalize your mind, body and soul.
Located in Nosara, a quiet surf town known for its world class surf breaks and a 2.5 hour drive from Liberia airport. Casas is nestled on top of a quiet ridge in Playa Pelada. They have created this exclusive space in the jungle that allows for you to come and immerse yourself in nature.
Our hosts love supporting the local economy, so the food comes from local farmers and markets.
It's a short 10 minute walk to the beautiful beaches of Playa Pelada, as well as local restaurants and shops.
Kismet means destiny, so join us and create your own destiny while living the pure and simple life in Costa Rica.
Pura Vida!
Elisabeth 🌻
Show me the accommodations
A SAMPLE DAY WITH YOUR RISING MOON SISTERS
In their words:
Food to nourish the mind, body and soul
The food that we eat each day has a powerful effect on our health. Eating high quality fresh foods in the right quantity and combination with the right balance of essential nutrients will enable you to see & feel truly dramatic positive changes in both mind & body. At Casas Kismet they love food and take seriously it's origin, journey and preparation. Tasty meals, that are both nutritious and wholesome, revitalize the body and are one of the highlights of your stay at Casas Kismet.
The Eating Experience
Meals at Casas Kismet are fun and communal experience. They're a great way to meet and enjoy the company of your retreat sisters, make new friends, share your day with each other and many laughs.
Meals are served pool side in the outdoor dining area.
Locally Sourced
Nosara region is one of the 5 Blue Zones in the world meaning which means that people here live longer, healthier lives with many living past 100. One of the reasons is rich, fertile soil and healthy lifestyle. All of our food on retreat is local to the Nicoya Peninsula "Blue Zone". So it's super fresh and tasty and prepared on the premises.
A night out!
One night while we are there we will head into town and enjoy a local restaurant and give the staff at Casas Kismet a break.
I have heard wonderful things about the local restaurants and am looking forward to our night out together partaking in the local culture and cuisine.
ACCOMMODATIONS & BOOKING 
Click below to choose the date you want to join us and view the room options available as well as booking instructions. 
How to book your dream retreat with us:
Please read through carefully:
Click the yellow button and select the room you would like to stay in. Also choose a second option based on what is available.
You will then email Cathy Wassermann or Elisabeth Parsons to start the process. Include your name and the rooms you would like. Also let us know if you are booking with someone else (friend, sister etc.). Keep in mind this retreat is only for women. Contact info on the next page.
Our travel agent, Cathy Wassermann, will send you an online registration form and collect your deposit to hold your room.
Book your vacation time from work and start dreaming of warm sunshine, beautiful ocean waves and healing sisterhood in Costa Rica.
ELISABETH PARSONS, RETREAT DIRECTOR & SPIRITUAL GUIDE (click to learn more)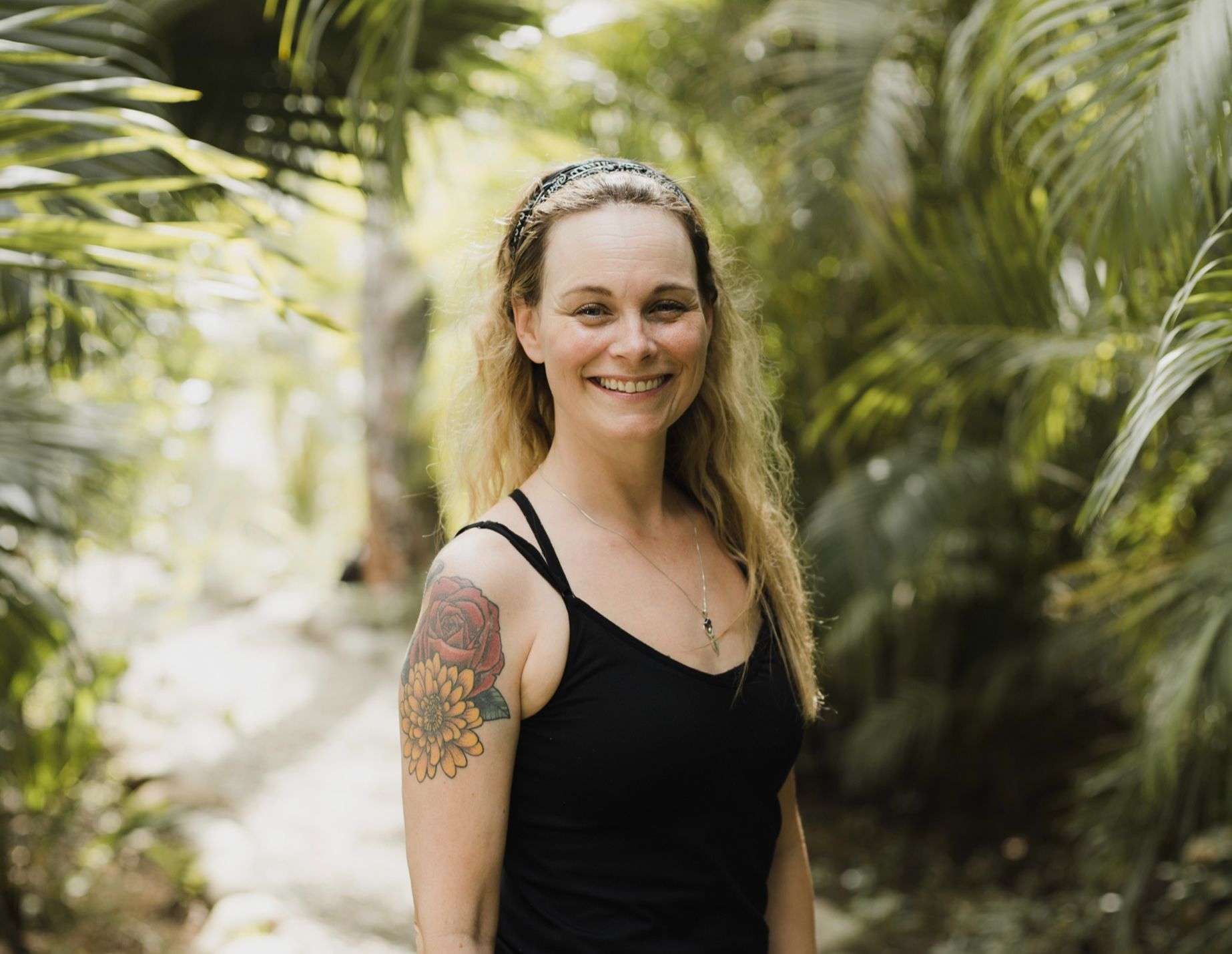 LISA DIEM, RETREAT DIRECTOR / YOGA TEACHER (click to learn more)
Do I need to arrange transportation from Airport to the resort?
What is the Agenda and can I choose what I participate in?
What are the extras should I budget for?
What are the payment options?
What is the agenda, and do I have to participate in everything?
Should I buy travel insurance?
What if Covid closes the borders again?
What is the cancellation policy?